Secured Partnerships
We strive to build customized partnerships with organizations and companies by providing data solutions to drive digital transformation at large. Our sponsored research agreement allows industry partners to work with us on a variety of projects while keeping rights to their IP. Our partners gain insights into cutting edge tools and access to the next generation of data scientists.
Multi-Disciplinary Domains
The D2K Lab are partnering with a variety of industries, organizations and researchers to use data science to solve societal problems. Through interdisciplinary collaboration, Rice students and faculty seek solutions such as helping business to tackle messy data, providing faster ways for doctors to detect heart diseases, and predicting environmental impacts during pandemic.
Robust Solutions
"We need people who can turn data into knowledge. Our industry depends on it. Data plays a role in everything we do." - Raymond E. Jones, ExxonMobil
"The D2K Lab students showed curiosity in learning a new discipline while excelling in applying cutting edge data science methods to financial time series data. The students passion for solving problems using data science techniques helped develop new features that were incorporated into simpler models to find more robust solutions." - Dr. Andrew Wendorff, quantitative analyst at Belvedere Trading, LLC.
Community Engagement
"The D2K Lab has opened up the eyes of Houston Fire Department to how its data can be applied to improve public safety services. The students on the project team not only have earned our confidence in their technical competence but have also impressed us with their leadership and initiative." - Leonard Chan, accreditation manager at the Houston Fire Department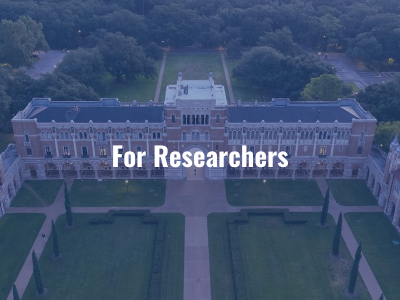 | DATE | EVENT |
| --- | --- |
| January 12, 2022 | Introduction and Orientation for Spring 2022 D2K Capstone |
| January 28-29, 2022 | 4th Annual Rice Datathon |
| April 20, 2022 | Spring 2022 D2K Showcase |
| May 2, 2022 | Call for Proposals - Fall 2022 D2K Capstone |
Interested in becoming a D2K Member, sponsoring an impact project or getting involved with Rice data science events? Fill out the form and we will follow up with additional information, downloadable brochure and answer any questions you may have.
Email us at d2k@rice.edu with any questions.
Subscribe to our mailing list to receive event updates and data science news from the D2K Lab.