The First-of-its-kind Capstone Program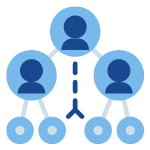 Experiential Learning
Innovative Education in Applied Machine Learning and Data Science
Interdisciplinary student teams in the D2K Capstone program have the opportunity to utilize their machine learning and advanced computational skills by working on real-world data science challenges.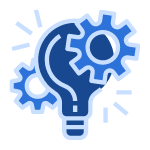 Industrial and Social Impact
Solutions to Real-World Data Science Challenges
D2K Capstone students work on industry-sponsored (finance, energy, healthcare, tech) projects, community impact (government and non-profit) projects. At the end of the semester, students will present their work, compete for prizes and showcase their impact in the D2K Showcase. Learn more about our impact >>
The Future of Data Science
We need people who can transform data into actionable knowledge.
The D2K Capstone helps students gain technical and practical skills, and prepares them to become the next generation of data scientists, analysts, and computational engineers. Many of our students continue working with clients through an internship or a full-time position.
Rice CS' Treangen Lab collaborated with D2K students, the Houston Zoo, and Baylor College of Medicine on the project.
Team's computer vision system tracks waterfowl, counts them from the air
Rice D2K Lab students build a predictive maintenance model to improve operations with machine learning.