Transforming Data to Knowledge
---
The Rice D2K Lab is a hub for data science education. We provide students with engagement, enrichment, and experiential learning opportunities by connecting students with real-world data science challenges from companies, community organizations and researchers.

We live in an era of big data. The first-of-its-kind Rice D2K Lab realizes the promise of big data ultimately depends on people and tools that can transform Data to Knowledge. We bring interdisciplinary teams of students, faculty and industry partners together to make an impact through data science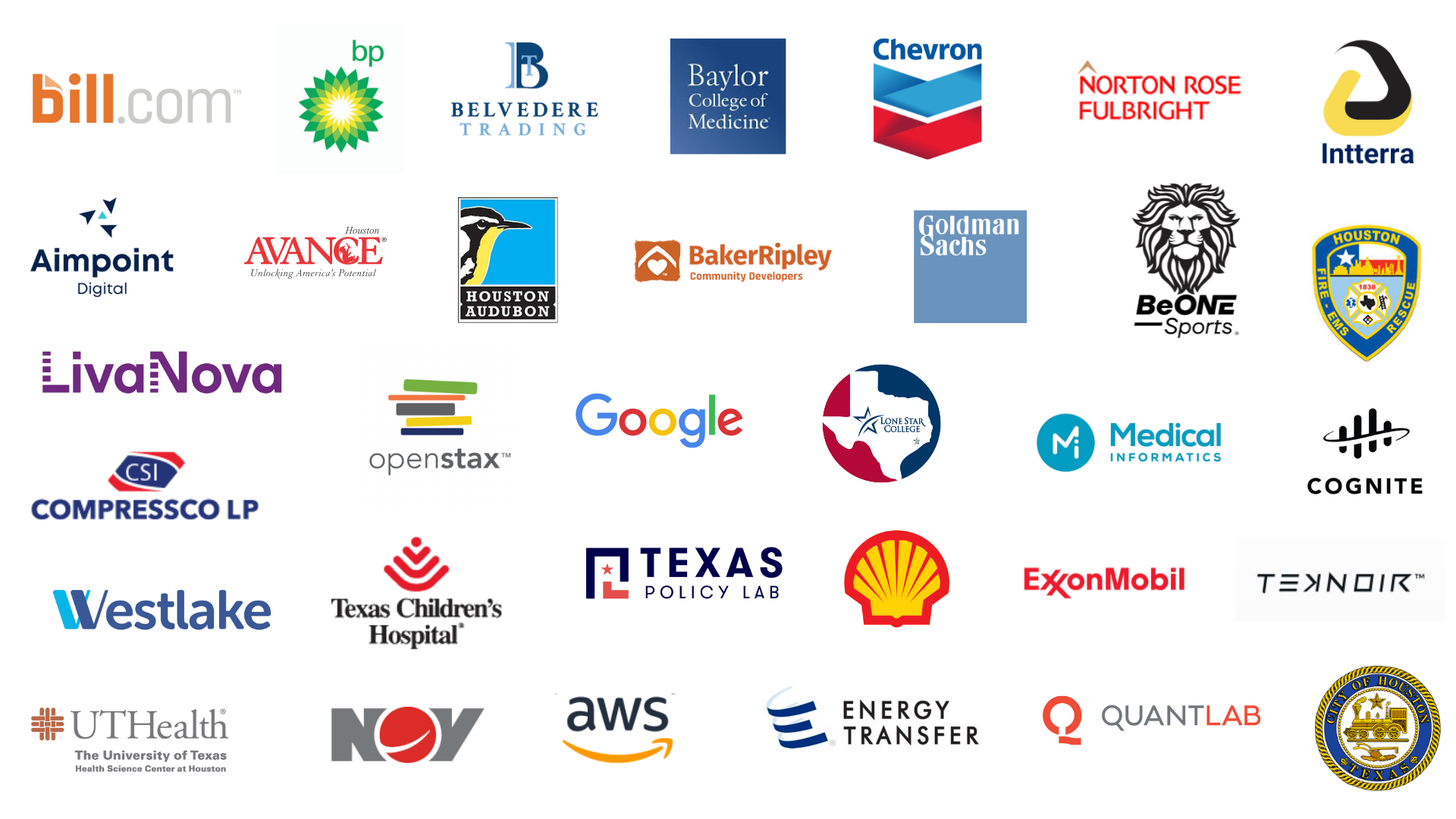 Over 60 companies and organizations
D2K has worked with high-profile companies (from the tech, finance, and energy industries), medical and research centers, community organizations, and government agencies.
______
Partner with D2K
Students turn real-world data into solutions for corporations, non-profits, startups and research groups.
Student teams partnered with LivaNova, Bill.com, and the Houston Fire Department earn top awards
Students in the Introduction to Data Science course need your real-world data