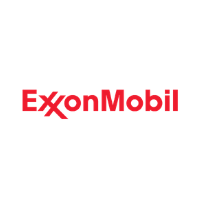 Natural Language Processing in Detecting Emerging Topics in Health and Environmental Science
Team Members: Yixiao Li, Esther Lim, Vladimir Belik, Siyu Guo, Josh Dunning, Patrick Chickey
The goal of the project is to create a tool to identify the emerging topics in health and environmental science so that ExxonMobil can effectively protect people and the environment on the most scientifically accurate understanding of emerging issues.
Sponsor: ExxonMobil
Sponsor Mentor: Rafael D. Moas
D2K Fellow: Jack Wang
---
Payment Acceleration Risk Model for Small Businesses
Team Members: Graham Curtis, Namanh Kapur, Grace Morgan, Daniel Tang, James Warner, Alex Yang
D2K Team Bill.com is working with Bill.com to develop a model that determines the risk that transactions sent from client organizations will default. Knowing an organization's risk of default, our model will be able to selectively accelerate the payments of stable organizations, bringing value to Bill.com client organizations in the form of greatly reduced payment lead times while extending minimal financial risk for Bill.com.
Sponsor: Bill.com
Sponsor Mentor: Han Shi, Eitan Anzenberg, Sangam Singh
D2K Fellow: Jack Wang
---
Beat-to-beat Classification of Unlabeled ECGs in Adult Populations
Team Members: Alvin Magee, Anthony Chen, Xinyue Cui, Nicole Tan
ECG machines collect hours of data on patient heart activity each day, and doctors often do not have time to analyze all the data. Our goal is to process all the data and tag abnormalities for doctors to review.
Sponsor: Medical Informatics Corp.
Sponsor Mentor: Raajen Patel, Craig Rusin, Jamie Waugh, Vicken Asadourian
D2K Fellow: Randall Balestriero
---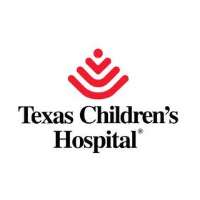 Pediatric Cardiac ICU Arrhythmias Detection
Team Members: Robert Chen, Yanwan Dai, Yerin Han, Anirudh Kuchibhatla, Mario Paciuc, and Xin Tan
We develop a novel semi-supervised classification algorithm that detects JET, a lethal heart condition, in real-time by analyzing morphologies and features of the electrocardiogram and central venous pressure signals. This algorithm eliminates alarm fatigue and saves more children who suffer from arrhythmia.
Sponsor: Texas Children's Hospital
Sponsor Mentor: Dr. Parag Jain and Raajen Patel
D2K Fellow: Souptik Barua
Faculty Mentor: Dr. Craig Rusin
---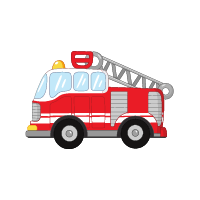 Emergency Response Demographic-Based Risk Assessment for Houston
Team Members: Melinda Ding, Nick Falkenberg, Feme Longe, Cole Morgan, Neyda Maymi, Emre Yurtbay
The Houston Fire Department (HFD) relies heavily on risk assessments to understand the risk factors of the communities they serve and to better prepare to combat emergencies when they arise. Our project objective is to create a granular risk assessment for HFD to establish key factors in determining who and why people are calling HFD, and also includes a special analysis on risk factors related to the current COVID-19 pandemic.
Sponsor: Houston Fire Department
Sponsor Mentor: Leonard Chan
D2K Fellow: Daniel LeJeune
---
Predicting the Dynamics Driving US Natural Gas Liquid (NGL) Waterborne Exports
Team Members: Leslie An, Yunda Jia, Michael Sptintson, Yuetong Yang, Yue Zhuo
This project applies statistical machine learning methods to identify primary driver(s) behind US propane and butane exports from the Gulf Coast and to develop a model to aid analysts in predicting those exports given world pricing and export data for the LPG market. The results may help Energy Transfer predict changes in markets more efficiently and identify pricing strategies to capitalize on them, which will lead to higher returns.
Sponsor: Energy Transfer
Sponsor Mentor: Tony Pule
D2K Fellow: Jasper Tan
---
Inferring Genomic Signatures in Age-Related Macular Degeneration Across Different Stages
Team Members: Yu Wu, Shryans Goyal, Zishi Wang, Minjun Park, Zach Moxley
We predict the importance of certain genes that are responsible for AMD across different stages. Using those genes, we analyze gene networks to give better information to doctors to find an effective cure for AMD which currently does not exist.
Sponsor: Baylor College of Medicine
Sponsor Mentor: Dr. Rinki Ratnapriya
D2K Fellow: Emma Zohner
---
Connecting the dots: How the entire financial world is connected
Team Members: Ye Chen, Seth Kimmel, Ankit Narasimhan, Jordan Pflum, Yifan Zhang
Building upon previous work done to model inter-relatedness of future contracts, we seek to understand market conditions under which such inter-relatedness occurs. This gives us insight into how the futures market operates and allows us to build powerful price prediction models using this knowledge.
Sponsor: Belvedere Trading LLC
Sponsor Mentor: Dr. Andrew Wendorff
D2K Fellow: Weilie Nie
Faculty Mentor: Dr. Dan Kowal
---
Midcontinent Business Unit Pumping Health: Predictive Maintenance
Team Members: Sara Bolf, Julia Coyner, Henry Creamer, Alexander Kalai, Kuida Liu, Kevin Ong
The project is to use daily well scan data and work-order data from Chevron to create a model that determines whether a pumping unit requires maintenance, which will later be used to create a predictive maintenance model to decrease non-producing time on these wells.
Sponsor: Chevron Corporation
Sponsor Mentor: Kristine Hu
D2K Fellow: Daniel LeJeune
---
Cross-Community Comparison of Fire and Emergency Medical Services
Team Members: Toby Han, Sue Kim, Augi Liebster, Matthew Mutammara, Chris Yum
Our work aims to organize fire departments into cohorts based on demographic/incident factors via statistical clustering methods. This context will allow departments to compare how well they provide services to their communities and explore ways that similar departments have improved their operations and outcomes.
Sponsor: Intterra
Sponsor Mentor: Brian Collins, Molly Hausmann, Jason Posthuma, Amy Ehm
D2K Fellow: Daniel Bourgeois