Emergency Response Demographic-Based Risk Assessment for Houston
Team Members: Melinda Ding, Nick Falkenberg, Feme Longe, Cole Morgan, Neyda Maymi, Emre Yurtbay
The Houston Fire Department (HFD) relies heavily on risk assessments to understand the risk factors of the communities they serve and to better prepare to combat emergencies when they arise. Our project objective is to create a granular risk assessment for HFD to establish key factors in determining who and why people are calling HFD, and also includes a special analysis on risk factors related to the current COVID-19 pandemic.
Sponsor: Houston Fire Department
Sponsor Mentor: Leonard Chan
D2K Fellow: Daniel LeJeune
---
Students adding 5 ambulances would aid EMS response across Houston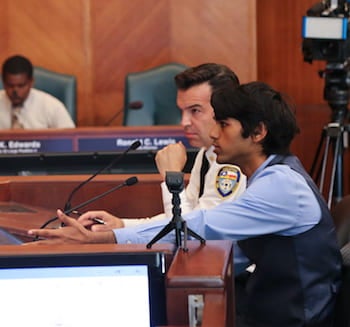 Adding five ambulances to southwest neighborhoods served by the Houston Fire Department (HFD) Emergency Medical Services program would cut an average of 10 critical seconds off response times to calls for help, according to data models developed by recent Rice University graduates.
The added ambulances would also cut down on citywide "chain reactions" that force emergency personnel from distant stations to respond when local medics or fire personnel are tied up.
The recommendation is the result of months of number-crunching by students at the Brown School of Engineering's Center for Transforming Data to Knowledge, aka the D2K Lab. Spearheaded by Genevera Allen, an associate professor of electrical and computer engineering, statistics and computer science, the D2K Lab provides opportunities for students to work directly with companies, academic labs, government agencies and nonprofits to translate data into actionable ideas.
Full article link: https://news.rice.edu/2019/08/13/students-adding-5-ambulances-would-aid-ems-response-across-houston-2/