Closing the Gap: A data science approach to reducing academic achievement gaps
Rice D2K Lab students working with capstone project sponsor OpenStax developed a data-driven approach to identifying students falling behind in classes. The goal of the project was to provide teachers with actionable predictions and to strengthen student-teacher connections. In our current remote learning environment, these predictors were especially important, as students were having fewer interactions with teachers.
This D2K Capstone project was sponsored by OpenStax, a nonprofit organization at Rice University that provides open educational resources for students and teachers. "We are extremely proud of Team OpenStax and the work they put forth," said Debshila Basu Mallick, research scientist at OpenStax and the sponsor mentor of the project. "From the get-go, Team OpenStax understood the significance of what they were working on: a small step toward reducing inequities in education, especially as teachers and students struggle to stay afloat during this pandemic." READ MORE >>
---
Emergency Response Demographic-Based Risk Assessment for Houston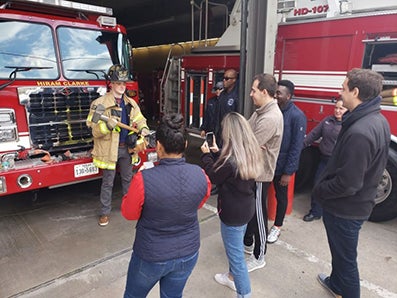 The Houston Fire Department enlisted the support of Rice University's Data-to-Knowledge (D2K) Lab in its efforts to develop a risk assessment specific to its community in spring 2020. The six-student team received instructions to remain data-driven and had no prior connections with the fire service.
The six-student team completed visits to a fire station and the dispatch center and conducted an extensive literature review to obtain a working knowledge of their project. The team processed emergency response data alongside data from the Census's American Community Survey. The skills applied are more often found in academia but can be applied at a practical level, even in a fire department. As part of its partnership with the university, the Houston Fire Department has access to the methodology used as well as the results. This transparency increases legitimacy to decision-makers and allows for the study to be replicated in the future. READ MORE >>
---
Students adding 5 ambulances would aid EMS response across Houston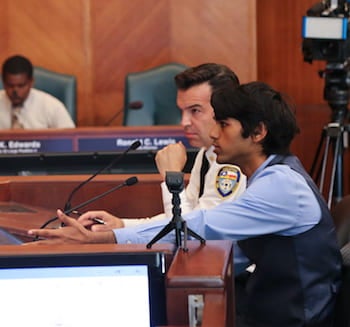 Adding five ambulances to southwest neighborhoods served by the Houston Fire Department (HFD) Emergency Medical Services program would cut an average of 10 critical seconds off response times to calls for help, according to data models developed by recent Rice University graduates.
The added ambulances would also cut down on citywide "chain reactions" that force emergency personnel from distant stations to respond when local medics or fire personnel are tied up.
The recommendation is the result of months of number-crunching by students at the Brown School of Engineering's Center for Transforming Data to Knowledge, aka the D2K Lab. Spearheaded by Genevera Allen, an associate professor of electrical and computer engineering, statistics and computer science, the D2K Lab provides opportunities for students to work directly with companies, academic labs, government agencies and nonprofits to translate data into actionable ideas.
Full article link: https://news.rice.edu/2019/08/13/students-adding-5-ambulances-would-aid-ems-response-across-houston-2/
---
Interested in working with Rice students and faculty on a real-world data science project? Send us an email at d2k@rice.edu.
Watch more social impact project videos on the D2K YouTube Channel >