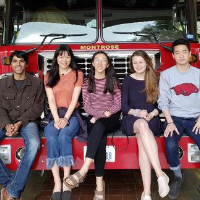 Optimizing the Spatial Placement of Emergency Vehicles for the Houston Fire Department
Team Members: Shannon Chen, Erin Kreus, Jesse Pan, Ashwin Varma, and Lynn Zhu
The project aims to determine optimal placement and allocation of HFD vehicles to stations in order to minimize response times and maximize appropriate response proportions.
Sponsors/Mentors: Leonard Chan (HFD), Assistant Chief Ruy Lozano (HFD), and Dr. Tasos Kyrillidis (Rice)
---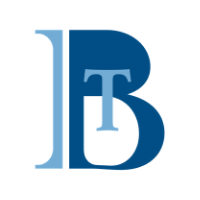 Beating Expectations: Predicting Market Movements Using Historical Data
Team Members: Tara Bian, Santi Tellez, Arjoon Srikanth
To predict where Belvedere's expectations will be with respect to actual market movements and to discover the factors which cause markets to move differently than Belvedere's calculations.
Sponsors/Mentors: Dr. Andrew Wendorff (Belvedere Trading); Dr. Dan Kowal (Rice)
---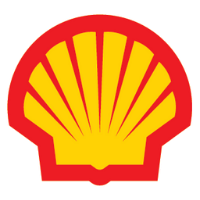 Data Driven Drilling Dysfunction Detection
Team Members: Alex Jiang, Wei Wu, Joyce Jiang, Ying Xiong, Erin Song
Our project is focused on providing a visualization tool to analyze correlations in historical data and using this to further detect trending deviation.
Sponsors/Mentors: Dr. Yu Liu (Shell), Dr. Yingyan Lin (Rice)
---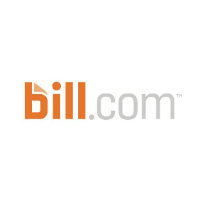 A Data Science Approach to Detect Fraudulent Online Payments
Team Members: Cara Tan, Han Shi, Whitney Li, Yifei Hu, Zach Neuberg
Our project uses statistical and machine learning models to detect and determine what signifies fraudulent B2B (business to business) transactions.
Sponsors/Mentors: Bryan Wang, Sangam Singh, Vinay Pai, Rob Lam, Kartik Khanna (Bill.com), Dr. Anshumali Shrivastava (Rice)
---

Spatial Mapping of Fly Brain Gene Expression
Team Members: Stephanie Yang, Makoto Jankovsky, Vicram Rajagopalan, Qituo Ding, Alivia Wu
We combine gene expression data and gene spatial imaging data in order to identify the spatial location of different cell types. By mapping genes or cell types to a known brain location, we are able to link them to neurological functions in that area, aiding in the study of neurological disorders and behavior.
Sponsors/Mentors: Dr. Zhandong Liu, Chaohao Gu (Baylor College of Medicine), Dr. Genevera Allen (Rice)
---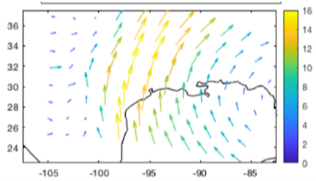 Gone with the Wind? - Impact of Meteorology on Air Pollution in Houston
Team Members: Manuel Croitoru, Jenny Kwon, Yan Li, Hongyu Mao
Our project strives to better understand the spatial and temporal patterns of ground-level ozone and PM concentrations in the greater Houston area with its meteorology.
Sponsors/Mentors: Dr. Daniel Cohan, Dr. Pedram Hassanzadeh, Daniel Bourgeois (Rice)
---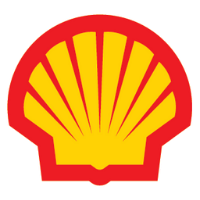 Unraveling an Engine: Quantifying the effects of fuel additives in Diesel engines
Team Members: Donaldo Almazan, Eduardo Berg, Samantha Gilmore, Sunny Yu, Swapnav Deka
Fuel additives are essential to enhancing the quality and efficiency of fuels used in motor vehicles. In this project, we seek to develop an effective predictive model to utilize during engine testing research. Specifically, we are highlighting the effects of Shell fuel additive NEMO2015 on engine power output.
Sponsors/Mentors: Dr. Detlef Hohl, Dr. Jennifer Kensler, Alastair Smith (Shell Oil Company), Dr. Santiago Segarra (Rice)
---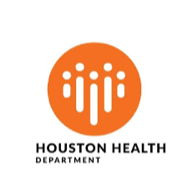 Preventing Foodborne Illness at Houston Area Restaurants
Team Members: Wendy Feng, Carolina Hatanpää, Charlsea Lamb, Alvin Sheng, and Ouyang Zhu
Our project uses food establishment inspection report data from the City of Houston to help Houston Health Department (HHD) officials determine where to target restaurant inspections and food safety training. This will better allow HHD to prevent foodborne illness outbreaks.
Sponsors/Mentors: Dr. Loren Raun. Naomi Macias, and Conrad Janus (City of Houston Health Department), Dr. Kathy Ensor (Rice)